Pat Belko "Uncovered"
Pat Belko has been began the start of his career in the construction and remodeling industry 30 years ago. He began as a project manager for commercial projects, such as Belgian Food wholesaler, Makro, hotel chain, Salam-Le Meridien, to name a few. His passion for design started while he was in charge of constructing Le Meridien Al Madina, a spa and resort.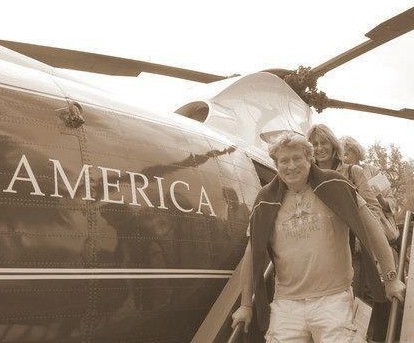 Strongly influenced by his European culture and many years spent in Northern Africa as an Architect Interior Designer, he finds his inspiration from all sources. His innovative design reflects different mood and theme, from Zen to contemporary. He is familiar with the brands and styles on the market and can offer you many possibilities. In addition, Pat Belko strives to use environment friendly options if desired by the customer. He has an extensive experience in all trades of the construction industry. His skills extend far from the basic construction. From floor to ceiling, Pat Belkowiche is equipped with all the skills to do flooring, lighting, and plumbing as well.
Pat Belko is known for his willingness to make things right, his trouble shooting skills, quality of supervision, attention to detail, clean-up and follow through. A good reputation can only be earned through time, hard work and the consistent execution of a precise vision. He carries out that vision on a daily basis. His personal touch ensures that the job will be completed to the highest of standards. Not a smudge of paint nor uneven tile will be left behind. He is professional and caring every step of the way, ensuring high levels of competency and work quality throughout.
When you combine great people and hard work, impressive results are inevitable. With Pat Belko's extensive experience at DekoFino and beforehand, your dream project will be completed to match your desires. Ultimately, a good design value can only be determined by you.
Quality craftsmanship and projects are completed within the estimated timeline. DekoFino strives to make the remodeling process much simpler and more enjoyable for the customers.
With his extensive design background and familiarity with all fields, Pat Belko and DekoFino offers the best experience and project for their customers. No project is left unfinished and no customer is left unsatisfied.